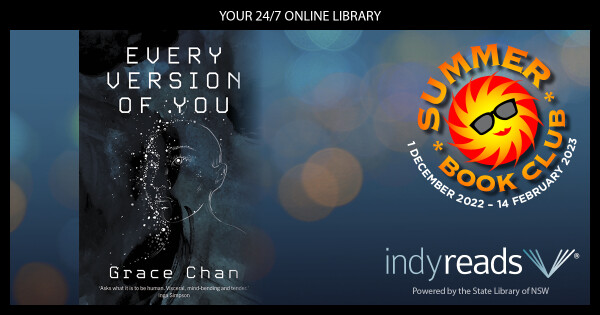 Camden Libraries invites members to join the indyreads Summer Book Club, running from 1 December 2022 until 14 February 2023. This year's chosen book is Every Version of You, a fascinating speculative fiction novel by Australian author Grace Chan.
Our library members will have unlimited access to this ebook during the summer.
Indyreads, developed by the State Library of NSW, gives Camden Libraries members 24/7 access to a range of ebooks and audio books, including fiction titles by popular authors, poetry collections, cookbooks, educational books, local studies resources and more. The collection also has a strong focus on independently published works from Australia and abroad.
An online author talk is scheduled for the 14 February at 6:00 pm, more details on this event will be forthcoming.