Learn at Home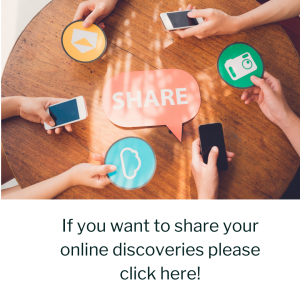 Do your children think money grows on trees?

Click on the image for a fun and interactive activity that teaches about needs and wants, simple budgets and making wise financial decisions.

KidsNews from NewsCorp




Click on the image for current daily news stories for children grouped by reading level with questions and activities.

Maths of the Sydney Opera House

Click on the image to learn about 'glamourous' maths with YouTube celebrity Eddie Woo.

Fun Music Lesson Plans

Click on the image for complete lesson plans teaching music in a fun and engaging way.

Musicadventures with Music Viva

Click on the image to download free interactive books designed to encourage life-long learning through curiosity, play, music and achievement.

Young Archie Awards

Click on the image to view the finalists in this years Archie awards. The Archie is a children's version of the famous Archibald Prize for portraits.

Questacon at Home

Click on the image to find heaps of fun Science experiments and activities you can do at home.

Australian Museum at home

Click on the image to discover fun and informative online resources for teaching curious kids about science, nature and culture.

Aboriginal Mathematics

Learn about the five ways maths is used in Aboriginal culture including counting, patterns in season and weather, symbols, storytelling and land markers.

Education Live!

Watch a variety of interesting learn at home videos created by NSW Education.

CoolMaths

Click on the picture for maths games guaranteed to make maths FUN!

NASA Kids' Club

Click on the picture to learn more about NASA and space.

Primary School Learning Packages from NSW Education

Learning packages with teaching activities and self-guided videos to complement the learning program provided by your child's school.