History Week 2023 - "Voices from the Past"
| Event Details | |
| --- | --- |
| Location | Camden Library , Oran Park Library , Online |
| Book | Book now |

Please take advantage of the special History Week events being held by Camden Area Family History Service and Camden Historical Society in partnership with Camden Library Services.

Mini Discoverers Storytime and Museum Tour at Camden Library
Tuesday 5th September at 11am.
Photographic Display of Postcards at Camden Library
Fourteen historical postcards will be on display dring library opening hours in the rear section of Camden Library for History Week. The postcards are displayed below: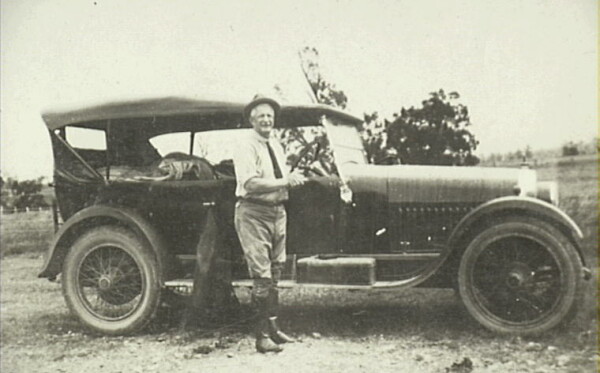 CHS0439 - Dr Francis West Camden Dr West, who died in 1932, standing alongside his car. Postcard 'To my loyal and dearly valued friend Llewella Davies from an Old Pal.'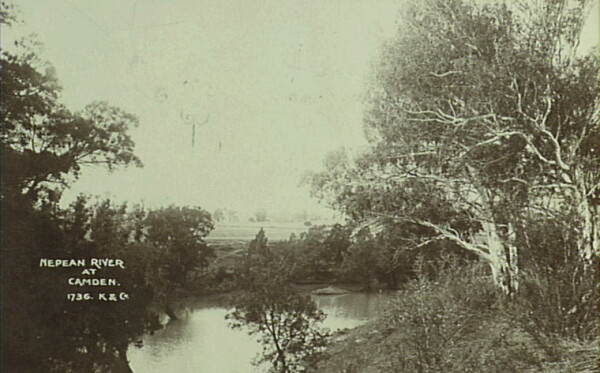 CHS0728 - Nepean River Camden Kerry & Co 1912 river scene. Postcard has a handwritten message on back, dated 1912.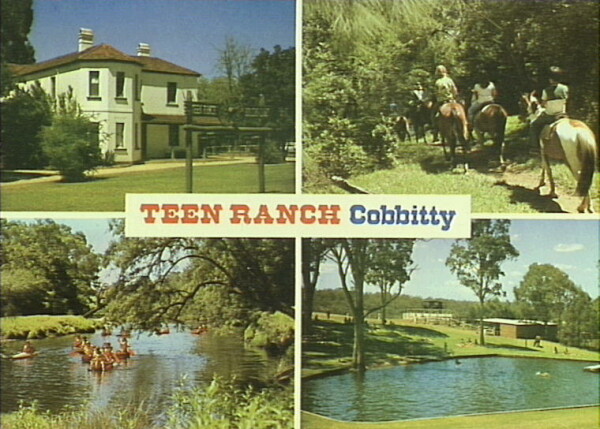 CHS1174 - Teen Ranch Cobbitty, about 1980. Four scenes on a post card. Formerly the Hassall property 'Pomare', then a country guest house operated by Mrs Gracie.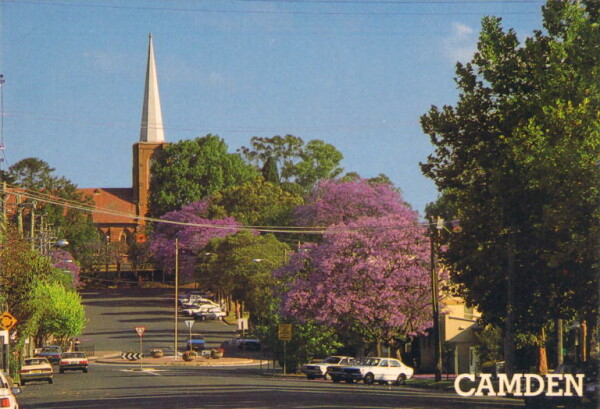 CHS2483 - John Street colour postcard. Looking up the hill to St John's Church.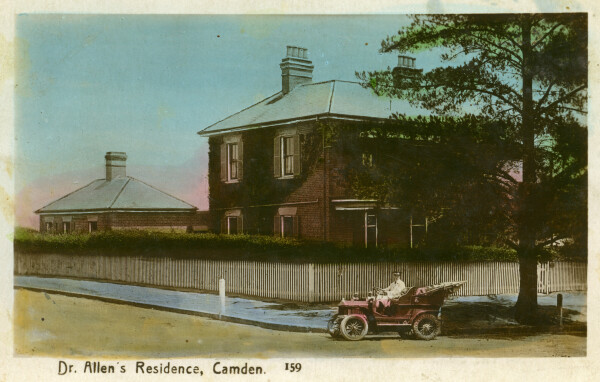 CHS3215 - Residence of Dr. Allen, Camden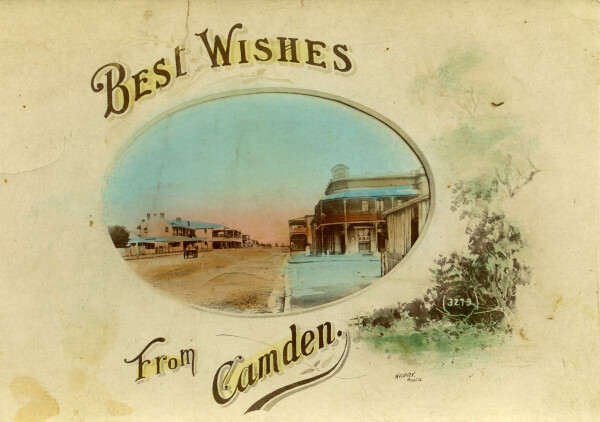 CHS3218 - Best wishes from Camden. Coleman Postcard Collection.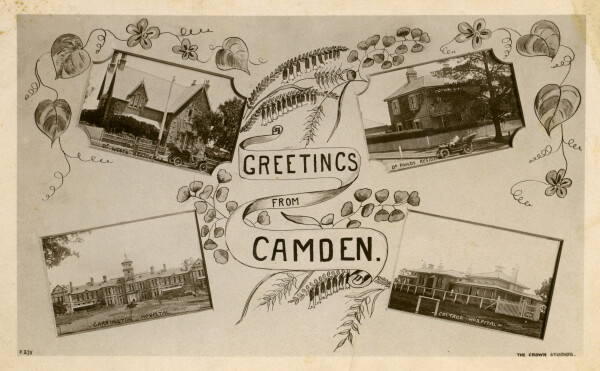 CHS3222 – Greetings from Camden. (Dr West, Carrington Hospital, Cottage Hospital, Macaria).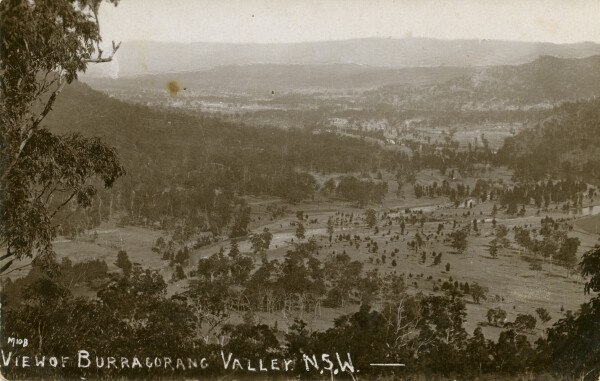 CHS 3224 - Burragorang Valley. Courtesy of Camden Historical Society.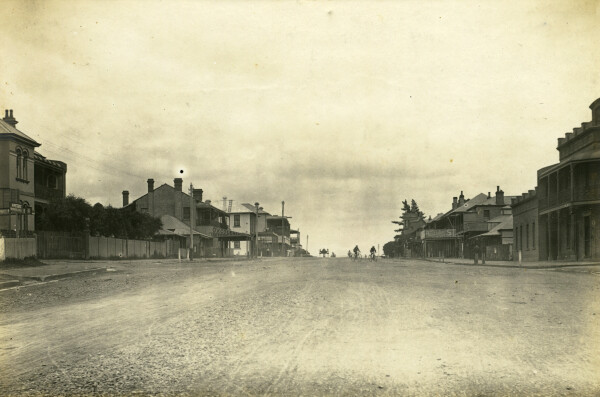 CHS 3262 – Eastern end of Argyle Street, Camden.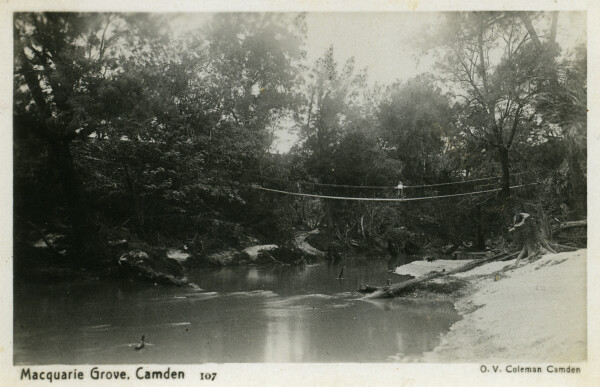 CHS3289 - Recreational spot on the Nepean River at Macquarie Grove, Camden.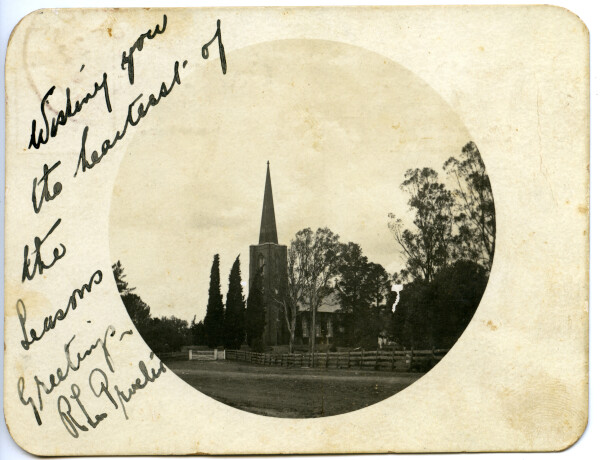 CHS3294 - Postcard of St. John's Church, Camden from R.L Proctor.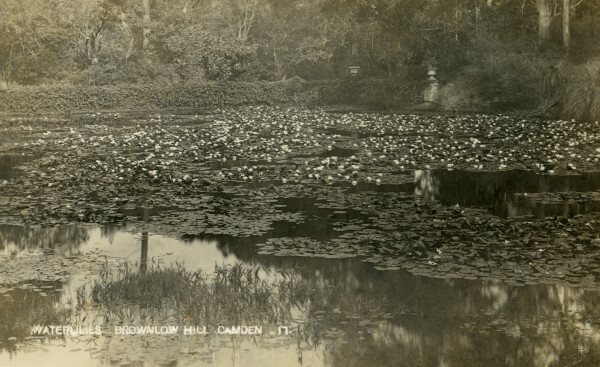 CHS 3299 - Waterlilies at Brownlow Hill, Camden.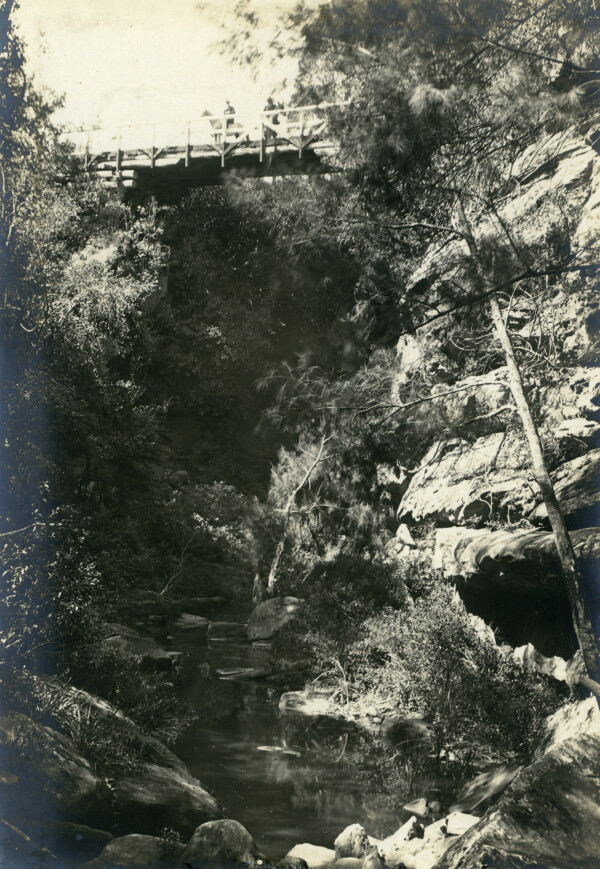 CHS 3300 - Bridge at Douglas Park. Courtesy of Camden Historical Society.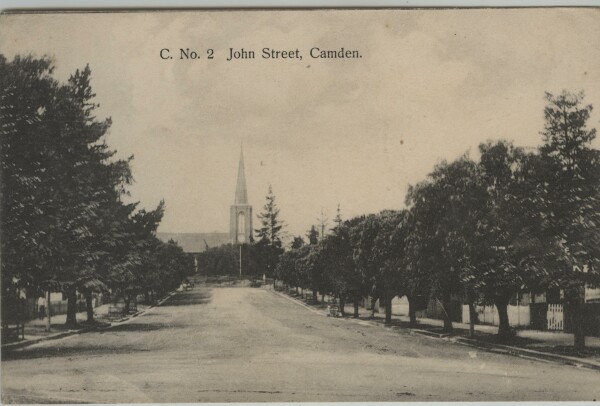 CLS 0759 - John Street Camden.
Published by O.V. Coleman, Palace of Fashion - Camden.